"We decided to implement GL Assessment's Complete Digital Solution® as it offered a reliable way of tracking pupils' progress and making sure they're still on their flight path. The digital element has been a big plus. Children take the assessments online and results are delivered back instantly, making sure we spend our time acting on the data rather than analysing it. It has been a huge time-saver," Isaac explains.
The Complete Digital Solution (CDS) is a package of standardised assessments that cover three core areas: ability, attainment and barriers to learning. When assessing maths, the most relevant assessments are the Cognitive Abilities Test® (CAT4) and the Progress Test in Maths® (PTM). The school also uses other assessments within the package, such as the Progress Test in English® (PTE), to support their work in other subjects.
CAT4 measures the four main types of reasoning ability that are known to make a difference to learning and achievement: Verbal, Non-verbal, Quantitative and Spatial ability. The resulting data is then used to identify a pupil's strengths, weaknesses and learning preferences.
Meanwhile, PTM assesses two dimensions of maths learning: mathematical content knowledge and understanding and applying mathematical processes through reasoning and problem solving
Assessment cycle
Cippenham Primary administers PTM twice a year, in the spring term and in July, from Year 1 through to Year 6. As Isaac explains, "In the spring term, we want to see if the children are on track and what any areas of weakness might be. We look closely at the question-by-question breakdown and we focus on where there's the greatest difference between our performance and the national norm. Having this level of finer detail is essential.
"As a school leader, I find the breakdown of different mathematical areas most useful as we can then see where we need to focus. This could be on fluency in facts and procedures, mathematical reasoning or problem solving, for instance. We can also set targets for groups based on the ability to filter results for EAL children, boys, girls and FSM."
July's test results are then used as the school's summative measure of year-on-year progress, as well as a baseline for the year ahead.
Triangulating data
CAT4 is used at the start of Years 3 and 5, and children's CAT4 quantitative results are compared with their PTM results through an automatically generated Combination Report. This highlights any mismatch between their ability and their attainment.
"There are a whole host of reasons why a child might underperform on a particular day, which is why it's important to triangulate the data," explains Isaac. "If a child has greater potential in maths than their performance has shown, we know that there's untapped potential that we need to investigate. Similarly, when CAT4 results indicate children may have additional cognitive factors affecting their learning, we know they need additional support. We also use CAT4 data to look at their strengths so that teachers can teach to them."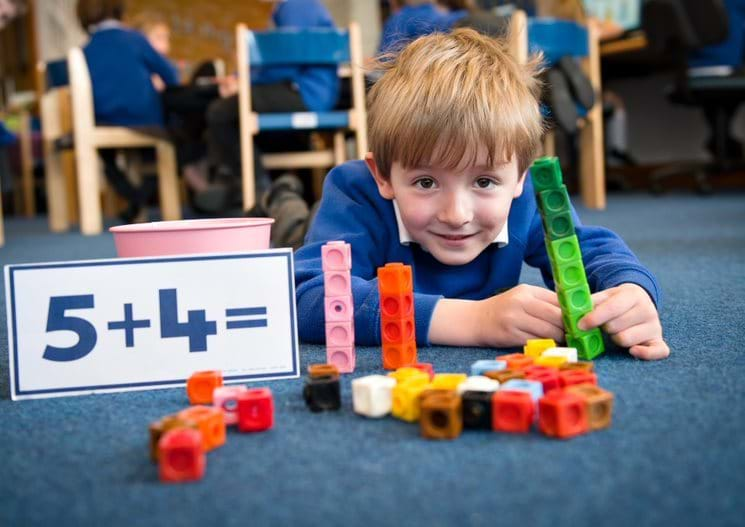 Supporting children with SEN
When children are flagged up as underperforming on PTM, they are supported using Every Child Counts; a programme that consists of a range of interventions for children who struggle with maths. Another assessment, the Sandwell Early Numeracy Test (SENT), is used to benchmark these children at the start of the intervention programme and measure their progress at the end.
SENT is available in two versions; for pupils aged 4-8 (SENT-R) and one for older pupils aged 8 to 14 years (SENT KS2–KS3). Both versions enable teachers to assess a pupil's ability with numbers through exploring five strands of basic numeracy skills: identification, oral counting, value, object counting and language.
"A particularly powerful piece of information we get from SENT is a child's number age - and it's a measure people understand easily. Interventions usually run for a term so we can see straight away if the child has made the expected progress – for example, if their number age increases from 6 years 3 months to 6 years 9 months. For stakeholders like parents and governors, number ages don't require a lot of explanation."
With a high proportion of children with EAL, SENT's evaluation of mathematical language has proven particularly useful, says Isaac. "We know to focus on mathematical language to make sure children understand the vocabulary. The interventions within Every Child Counts are pre-planned but we have the freedom to emphasise or quicken different topics, depending on the SENT results. Given our EAL cohort, we often draw out the language element to make sure they understand the terminology and that supports the other work we do."
"It's also really useful to go back to the basics, sometimes to things you would expect a child to have learnt before they started school, like one-to-one correspondence or subitising," Isaac adds. "A Year 2 child might not have an understanding of this but you might not think to assess it. SENT gives you the means to do it."
Improving mathematical reasoning
The school places a lot of focus on mathematical reasoning skills, based on research by the Education Endowment Foundation that shows that teaching metacognitive strategies can have a major impact on the rate at which children learn.
As part of a research project of his own, Isaac worked with his maths teaching set of 19 lower-attaining children in Year 5 to measure the effects of direct and regular instruction in metacognitive thinking through curricular maths lessons.
"An initial observation of the PTM9 baseline data indicated that, a gap was opening between boys and girls, and girls were over-represented at the lower end of the achievement spectrum," Isaac explains. "EAL children were achieving well compared to their peers, however there was a cluster of EAL children at the lower end of the achievement spectrum that needed additional support."
Over the course of a term, the children were gradually introduced to low threshold – high ceiling questions to make reasoning accessible to all. Reasoning and pattern recognition were included as a regular part of the lesson rather than being saved for the end as a 'challenge' or reserved for a plenary. Children were also expected to continue reasoning about familiar topics during warm-up questions to ensure that procedural fluency was still underpinned by conceptual understanding.
"Over time, the children came to understand that reasoning is what binds mathematics together and that it needs to be ongoing," explains Isaac. "As children became more aware of what constitutes mathematical thinking and began to apply that rigour to their own thinking, they secured a better understanding of concepts within mathematics and how they work. With this more secure understanding, they started to make more sense of how mathematics can be used to represent and solve real-life problems."
The improvements were noticeable. All children noticeably improved their reasoning and problem-solving skills compared to the baseline PTM test. A gain of 21 percentage points meant that the group closed more than half of the gap between themselves and the standardisation sample in just under three months.
"Based on this evidence, we are preparing a future initiative aimed at helping children to transfer their mathematical skills to the everyday world to realise how mathematics itself is a tool for representing and acting on the world," Isaac says.